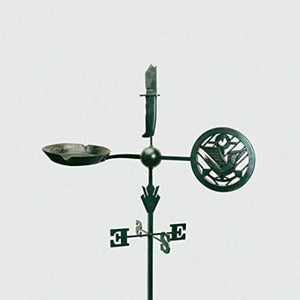 Jason Isbell & The 400 Unit * Weathervanes [Indie Exclusive Limited Edition Natural LP]
Regular price $29.99 Sale
Jason Isbell * Weathervanes [Vinyl Record IEX]
Check color when this comes in!!
Release Date: 6/9/23 *One Per customer, all other orders will be canceled and charged 10% restocking fee.
793888868281 Southeastern Records
Media: Mint, 2 LP Vinyl Record, IEX, Natural Vinyl
Sleeve: Mint, Factory Sealed
New album from Jason Isbell and the 400 Unit, tackling issues such as gun violence, the opioid crisis, and women's rights all through Isbell's signature songwriting lens. Weathervanes is a collection of grown-up songs: Songs about adult love, about change, about the danger of nostalgia and the interrogation of myths, about cruelty and regret and redemption. Life and death songs played for and by grown ass people. Some will make you cry alone in your car and others will make you sing along with thousands of strangers in a big summer pavilion, united in the great miracle of being alive. A Jason Isbell record always lands like a decoder ring in the ears and hearts of his audience, a soundtrack to his world and magically to theirs, too. Weathervanes carries the same revelatory power. This is a storyteller at the peak of his craft, observing his fellow wanderers, looking inside and trying to understand, reducing a universe to four minutes. He shrinks life small enough to name the fear and then strip it away, helping his listeners make sense of how two plus two stops equalling four once you reach a certain age - and carry a certain amount of scars.
*All images are stock images unless otherwise indicated. Additional images available upon request. All items are from a retail environment. Most albums, even new, will show signs of shelf wear. Ships from the US. Same day shipping on most orders. When available, standard shipping and free shipping are sent USPS Media Mail and can take anywhere from 7 to 14 days to reach its destination. If your order is time sensitive, please select UPS or Priority mail, expedited shipping. All other orders will be sent via UPS*